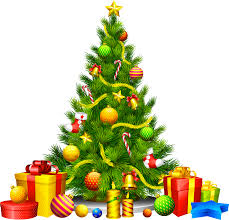 There are some naughty little elves (Liz, Reilly, and Steve) ready to open presents early!  The 3rd Annual CHRISTMAS TREE PEEK returns Monday, November 12, brought to you by The Shoppes on the Boulevard at Oakway Center. 
Enter now to get your name on one of gifts!
DOZENS OF PRIZES WORTH THOUSANDS OF DOLLARS including:
$500 Jerry's Home Improvement shopping spree
new bike from Hutch's
$100 gift card to Rachelle M. Rustic House of Fashion
And that's just the tip of the candy cane!
Register below, then listen for a name to be called Monday-Friday at 7:40am, 12:40pm and 4:10pm (except Thursday 11/22 and Friday 11/23).
That name has 9 minutes, 45 seconds to call 541-484-9494 and claim their gift.  Any unclaimed presents automatically roll to the next name called. Their loss could be your gain!
It pays to register! Each name called will be put into a drawing for a $500 Visa gift card from Pacific Cascade Federal Credit Union (whether you claim your gift or not).
The presents and the fun could keep stacking up higher and higher! HO HO HO! Good luck!
Only one entry per person; multiple entries disqualify contestant.
General Contest Rules
Here are the names we've called so far:
-Reyes Orduno
-Victoria Glen (Won $225 in prizes from The Clothes Tree, Nekter Juice Bar, Rivas Taco Shop @ 15th & Willamette, and Hanzo Sushi)
-Charity Rossberg
-Andrea Sink (Won $250 in prizes from Eugene Toy & Hobby, Chase Flowers & Gifts, Rivas Taco Shop @ 15th & Willamette, and Hanzo Sushi)
-Teresa Dymock (Won $150 in prizes from AAA Oregon and Hot Mama's Kitchen & Bar)
-Kyndal Cox (Won a $500 gift card to Kelly's Appliances (formerly Oldfield's))
-Matthew Swearingen (Won $150 in prizes from Rivas Taco Shop @ 15th & Willamette and AAA Oregon)
-Christopher Wilkinson
-Marsha Blackmore (Won $200 in prizes from 4-Star Meats and JCo Natural Pet)
-Alison Locke
-Mary Kuykendall (Won Gabriel Iglesias tickets, plus $200 in prizes from Hanzo Sushi, The Duck Store, and Hot Mama's Kitchen & Bar)
-Dale March (Won a gift basket from Aesthetic Surgical Arts, valued at $610)
-Bernick Blas (Won $100 in prizes from Outdoor Elements)
-Keelie Daquilanto
-Suzy Grant (Won $350 in prizes from Cedar Sage & Roses, The Duck Store, Rachelle M., Pastini, and Hanzo Sushi)
-Earl Caster (Won $150 in prizes from Rivas Taco Shop @ 15th & Willamette and JCo Natural Pet)
-Jamie Love